About us
We aim to improve child and family mental health through education,
collective healing and caregiver empowerment.
Mental health is complex, and we know there are no easy fixes. Our approach simplifies science, increases access to expertise and promotes collective learning and support.
What we do
We create educational resources led by clinical & community experts, inspired by our lived experiences. We offer information and narratives that advance justice in child and family mental health from an intersectional perspective. Our name, TEKU, translates to "sea" in Hausa, and as such, we embody our commitment to addressing mental health in a peaceful and harmonious way.
Caregivers
We directly support parents, caregivers and youth workers wishing to promote their family's mental health. Our virtual services offer on-demand education for busy caregivers, live community-building and problem solving spaces, wellness practices and much more!



How we do it
Depending on your family and community's needs, we can provide suggested readings, videos and live virtual spaces that can support your journey! Small group sessions allow caregivers in need of more support to learn and practice skills with our team, problem solve around current struggles and experience collective growth and healing from those going through similar experiences.

Our values
As an expert-led, community-powered, and tech-enhanced organization, we strive for honesty, transparency and integrity in all our services. Our team members and community collaborators are asked to:


Embody a compassionate commitment to creating safe and healing spaces for marginalized communities

Be enthusiastic, energizing and creative

Encourage individual ability and creativity while fostering collaboration

Exhibit vulnerability, modesty and humility alongside confidence

Be growth-oriented
Barbara Robles-Ramamurthy, MD
Founder & CEO
Adult and Child Psychiatrist

Dr. Barbara Robles-Ramamurthy is a nationally recognized, community-centered psychiatrist, scholar, educator and leader who knows the value of prevention and early support to promote child and family mental health. As a mother and clinician, her vision for Teku is grounded in opportunities she has observed to improve family mental health.


Barbara has received numerous awards and national recognition for her embrace of trauma-informed and community-grounded approaches to mental health. She received her medical training at Baylor College of Medicine, the University of Pennsylvania and the Children's Hospital of Philadelphia. She is additionally certified as a yoga instructor and has training on the impact of nutrition on health.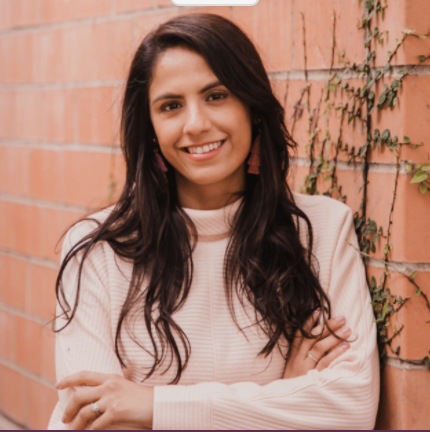 Empty space, drag to resize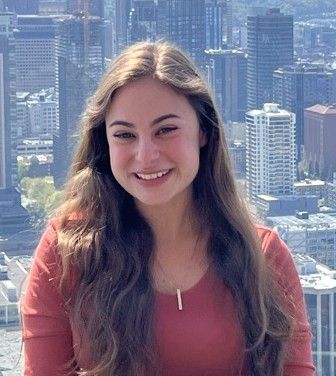 Mayeli Gonzalez
Operations manager

Content coordinator, Course manager, Jack-of-all-trades

Mayeli is Teku's Operations Manager who works on the behind the scenes of many of the projects and services that Teku offers. She has an Early Childhood Intervention Certification, giving her an understanding and appreciation of the importance of prevention and early intervention when it comes to our children's wellbeing. She graduated with a BS in Human Development and Family Studies in 2021 and has since been working to help families navigate the difficult yet incredibly rewarding task of parenting.

She has several years of childcare experience and continues to learn along the way every single day. Mayeli is so excited to be a part of Teku because Teku's mission and values are something she wholeheartedly aligns with and is passionate about.
Frequently asked questions
Why should we focus on prevention of mental health conditions?
Did you know that 50% of mental illnesses begin by age 14 and 75% by age 24? It often takes about a decade for individuals to receive the mental health treatment they need. There is a national shortage of mental health clinicians equipped to diagnose and treat children's mental health conditions. To top it all off, even when families access mental health services, parents and other family members are not meaningfully included in the healing process.

1 in 5 of us will experience some mental health concern in our lifetime. At TEKU, we believe that people should not have to wait to have a mental illness or have the adequate resources to access knowledge, skills and social support that can initiate an empowering healing journey.

TEKU aims to promote preventive services that promote child and family mental health, healing and justice. Communities at the margins of health and justice are often left out from health-promoting services and practices. We are changing that!
Why do you not offer clinical services?
We aim to promote preventive services that promote child and family mental health, healing and justice. Clinical services are important in the treatment of mental illness but many people either do not have a mental illness or diagnosis that prompts them to receive treatment, cannot access treatment because of cost or other barriers. Our services can be helpful at any stage of the journey, whether it is prevention of a mental health condition, prevention of deterioration of a mental illness or to promote family-based and healing-centered approaches to health and healing.
Why do you focus on parents and caregivers and not the children?
As we grow, we hope to incorporate services for youth, but for now, we believe that the fastest way to address the children's mental health crisis is to empower the adults caring for children with knowledge, tools and skills to support youth mental health. Research shows that supportive home and school environments can promote mental health, overall wellbeing and supportive caregivers can help youth connet to clinical services when they need them.

If the adult caring for a child with mental health concerns are not feeling well or supported themselves, do not trust mental health services or do not have the resources to access care, then it is less likely that their children will get the help they need.
Why are you incorporating non-clinicians in your services? How do I know if I can trust community members to support my wellness journey?
There is a national shortage of mental health clinicians specializing in child and family mental health in the U.S. Innovation and tech-enhanced ideas are needed to address the current mental health needs of our communities, particularly those who are often left out of traditional healthcare services. By training and supervising community members, we are expanding the reach of clinician experts AND optimizing the wealth of wisdom and skills already present in our communities. These ideas have been researched and implemented, although not meaningfully or sustainably, to address the gaps in health care. These models have been called peer support services, community health workers, credible messenger or task-shifting. All of these have promising scientific evidence that they are helpful.
Our TEKU team members are trained and supervised by clinicians. They asked to support the community abiding to the highest ethical and professional standards. If you observe any concerning behavior, please let us know by emailing us at
[email protected]
.
Are all services virtual?
Most of our services are virtual. However, as our base is in Texas, we may sometimes host live wellness sessions and we would love to see you in person! Please sign up for our newsletter to stay up to date on upcoming events.
What if I don't like yoga, mindfulness, socializing or talking about nutrition?
That is totally okay! At TEKU, we meet people where they are. If these practices are not aligned with your needs or interests, that is okay! We hope to incorporate as many different options that can serve many of us. We would love to hear from you about what practices support your mental health, so we can try to incorporate them into our services. If you are a community leader offering healing practices to Black, Latinx, Indigenous, LGBTQ, immigrants, legal system-impacted families, disabled and other historically excluded communities, please reach out to us by emailing
[email protected]
.
Why do you focus on certain populations and not just offer general mental health education?
Most large mental health organizations offer general mental health education, and we will do some of that. However, TEKU was created with equity and justice in mind, striving to serve Black and Latino families from an intersectional angle. We welcome everyone into our community and center the needs of communities often not served well by most health and wellness spaces.
How can we partner with you to create tailored education and services for our community?
Collaboration and community-building are at the heart of our organization. We love to partner with community-based organizations to create educational programming, supportive and healing spaces for communities traditionally not served well by health and wellness spaces. If you have an interest in collaborating with us, please reach out to us by emailing the following information to
[email protected]
. Your name and contact information, name of your organization and contact information, who you serve, what collaboration ideas you wish to share with us and whether you have a budget for this collaboration or we would need to seek funding. We look forward to hearing from you!
Stay updated

Our email newsletter, is an indispensable way to stay up to date on upcoming free events, free online content and other opportunities to connect with the Teku Community!

If you wish to receive our newsletter with updates about new blogs, courses and upcoming events, please make sure you check the box below to opt-in!
Created with